Rock UK Residential 2019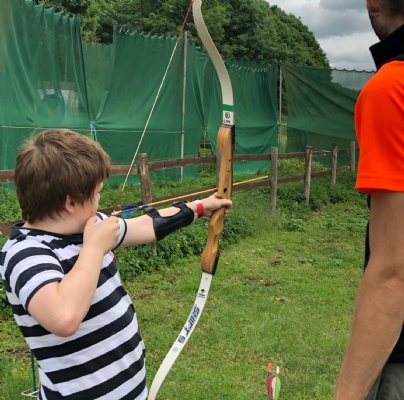 Pupils from across Key Stage 2 and Key Stage 3 enjoyed an action packed three days at Rock UK in Irthlingborough. There were 21 pupils from across the key stages who all took part in a two nights and three days of Outdoor Adventurous Activities.
Pupils arrived at Rock UK in full spirits and after a picnic moved into their rooms at Rowan Lodge, Cherry Lodge and Pines Cabins. They were supported to make their beds and organise their rooms ready for the week ahead. Pupils then got themselves ready to take on a range of Outdoor Adventurous Activities that centred around the following learning objectives;
Primary learning focus: Communication and Interaction.
Learning objective 1: To be able to attempt new physical outdoor adventurous activity challenges.
Learning objective 2: To be able to interact appropriately as part of group within a range of settings.
Learning objective 3: To be able to use my developing communication skills when working with unfamiliar staff.
Learning objective 4: To be able to apply the social and behavioural expectations of the Academy in an unfamiliar environment.
Activities
Pupils had a great time learning how to aim and hit a target using a bow and arrow at Rock UK's archery range. All of the pupils listened very carefully to the safety instructions and showed enormous improvements with regards to their skill and accuracy.
Pupils worked as part of a team to plan, design and build their own raft, then carried it together to the water to test it! They took it for a paddle out on the water and then got the chance to jump in and have a swim, it took all our breath away because it was sooooooo cold!
All of the pupils had the opportunity to have a go at rock climbing on the outdoor climbing tower. Pupils developed their confidence and climbing skills over a series of challenges with some of boys even managing to climb to the very top of the vertical wall!. Pupils experimented with the techniques and skills required for climbing and abseiling and all challenged themselves to beat their own personal bests and meet their climbing goals.
Pupils (and staff) got mucky and muddy during the walk the plank and adventure pits activities. Pupils had the opportunity to lead each other around the obstacles using blind folds to help build trust and develop their ability to communicate effectively with each other. We even created our very own mud slide using a hose a lot of water in the adventure pits, it was such good fun!
Meal times gave the pupils the opportunity to transfer and apply all of their expected behaviours and manners from the academy dinner hall to the canteen at Rock UK and regulated themselves very well alongside other groups of children from other schools.
A fantastic time had by all with so many highlights, experiences and achievements towards all our pupils wider learning goals.