Class of 2019 exam success!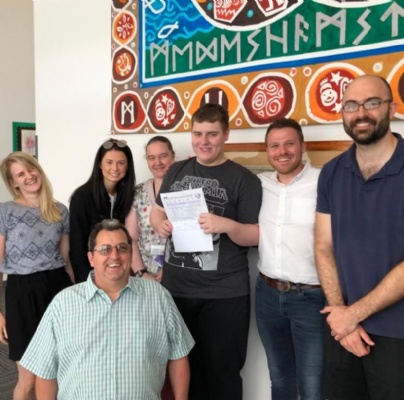 Examination success again for our current Year 11 leavers. The big wait for results day is always a nerve-racking one for pupils, parents and teachers. But we are again delighted to announce a set of superb outcomes for our largest cohort of leavers to date.
Our compulsory study (English, Maths, Science & Home Cooking Skills) outcomes were as follows.
100% of pupils achieved an accreditation in English.
92.5% of pupils achieved an accreditation in Maths.
85% of pupils achieved an accreditation in Science.
77% of pupils achieved an accreditation in Home Cooking Skills.
We also had two learners achieve a 6 in GCSE English, and one learner who achieved a 4 in GCSE Mathematics, along with a range of other successful passes at Functional Skills Level 2, Level 1 and Entry Level.
Our optional study programmes achieved equally impressive outcomes with pupils achieving accreditation in Construction Skills, PSHE, Health and Fitness, ICT, History and Geography.
As a whole school we want to congratulate all our pupils on their excellent efforts and wish them all the best as they move on to their Post-16 placements.
A huge well-done from everyone associated with Medeshamstede Academy and good luck!
For a full breakdown of Year 11 examination and accreditation outcomes for 2018-19 please click the link below.