Remote Learning Launched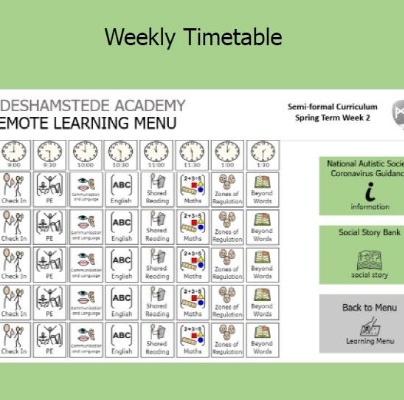 Our blended learning provision was launched on Monday 11th January 2021 for pupils who will be remote learning at home.
This approach will be different from the last lockdown, as the provision will be consistent with the quality first curriculum, teaching and learning offer in school. One of the main differences that will feature this time is the face to face aspect of remote learning.
Please visit our "Remote Learning" page on the website, where you will find more details around the provision that has been put in place, which includes the weekly menu for this week's remote learning
The autism friendly presentation and delivery of the menu is designed to enable our visual learners to engage and access content easily and with a developing degree of independence over time.