Curriculum Information
At Medeshamstede Academy autism matters! The strategic intent of our curriculum is founded on the principle of neurodiversity, understanding autism as a difference rather than a deficit.
We believe that a high-quality education can positively enhance children's lives and shapes future aspirations. Our academy values are at the heart of all we do and provide the foundations for our learners to achieve holistically and academically. We ensure all children are valued and challenged so that they are prepared for adulthood, further education and employment to lead remarkable lives, as independently as possible.
Our curriculum is designed to develop the whole child, with our curriculum aims threaded throughout each of our 3 identified learner pathways. All our pupils have an Education, Health and Care Plan. Therefore, our pupils require a curriculum which is personalised and focuses on what is important to meet their individual needs across the 4 areas of SEND for:
Communication and interaction
Sensory and physical
Cognition and learning
Social, emotional and mental health
At Medeshamstede Academy, we will:
Ensure our children are equipped with ambition and aspirations to achieve well in the future.
Instil a life-long love of learning through a rich curriculum experience that promotes development of communication and language and develops cultural capital in all areas.
Support children to have high levels of self-esteem and self-regulation, so that they are resilient to setbacks.
Enable everyone to be part of and proud of our community.
Empower children to lead lives that are physical and mentally healthy.
Intent of our Curriculum
Our curriculum has been adapted and designed to cover all of the skills, knowledge and understanding as set out in the National Curriculum. We then enhance the National Curriculum by ensuring that our content meets the needs of our pupils here at Medeshamstede. In addition, we enrich learning through providing opportunities, visits, visitors, life-skills and first-hand experiences that build real-life learning. We work in collaboration with other professionals and therapists to ensure speech and language as well as occupational therapy is integrated into teacher's planning and delivery of a high-quality curriculum that fully meets children's needs.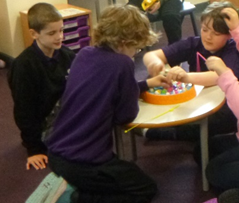 Our curriculum is organised into a progression model that outlines the knowledge, vocabulary and skills to be taught in a sequentially coherent way to each learner group. Using the curriculum as the 'vehicle' to secure effective provision, it is tailored to 3 learning pathways and associated plans which promote engagement within the teaching, learning and assessment process and the promotion of pupil well-being. To ensure that pupils develop secure knowledge, skills and understanding that they can build on, the academy has designed a curriculum model which supports personalised and often individualised learning needs relating to an individual's 'spikey' autism profile. The academy fully implements EHC Plans to inform individual pupil provision. Our curriculum respects the right that each pupil will learn within an environment that is distraction limited, therapeutic, caring, supportive, stimulating, safe, enjoyable and challenging.
For pre-formal and semi-formal learners in EYFS through to KS 3, we adapt the four Cornerstones Curriculum and pedagogy within our intent for all learners to engage, develop, innovate and express. All aspects of the curriculum are carefully mapped out, organised into termly imaginative learning projects through themes that are driven by a particular subject focus and matched through assessment to the developmental and cognitive stages of learners. This ensures a coherent curriculum so that pupils build on secure prior knowledge. Vocabulary, skills and EHCP provision to meet individual outcomes will then be planned for at a greater level of detail in teachers' weekly planning. Meaningful links with other subjects are made to strengthen connections and understanding for pupils. A sequential approach to learning secures progress across subjects and a full curriculum, supporting pupils to apply their skills, to ask questions, be curious, think, problem solve and to create. This prepares pupils as formal learners for accreditation courses and subject syllabuses in key stage 4.
The curriculum is designed to empower individuals to overcome barriers to engage, explore, interact, apply their learning and make progress so that they are well prepared for their next stage. It secures breadth, depth, balance and relevance in its content by:
adapting a blend of research-based autism approaches, ensuring 'Good Autism Practice' standards and a shared language
a holistic and academic quality first curriculum and pedagogy that addresses the learning characteristics of our pupils, enabling social communication, social thinking, personal development, well-being, sensory & emotional regulation, and independence.
high aspirations: giving pupils a voice, social value, a sense of belonging to their community and preparing them well for their next steps in education, adulthood and for employment.
The impact of our curriculum focuses upon pupil's outcomes which includes their personal development, behaviour and welfare. To achieve this, we work collaboratively with multi-agency teams and parents/carers to ensure pupils needs are addressed in an informed way.
The curriculum, as outlined within our teaching, learning and assessment policy, is broad and balanced and includes the teaching of Religious Education, Relationships, Sex Education and Health and Careers Education. It provides a full range of subjects and ensures it promotes high levels of engagement and achievement.
Implementation of our Curriculum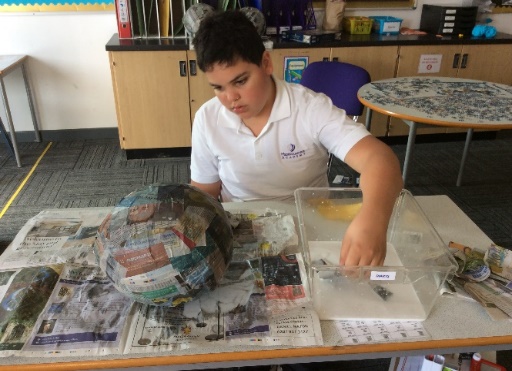 All learning will start by revisiting prior knowledge and reviewing what the children have learnt before. This will be scaffolded to support children to recall previous learning and make connections between prior and new learning. Staff will explicitly teach and model the subject specific knowledge, vocabulary and skills relevant to the learning to allow pupils to integrate new knowledge into larger concepts.
Teachers support children to practice new learning, questioning for understanding, checking for misconceptions and giving direct and appropriate feedback. This moves children from supported practice to independence at the correct pace for them, ensuring all children are challenged. Our pedagogy supports children to retain new facts and vocabulary in their long-term memory.
Learning is supported through our research-based, Autism Strategies, including the TEACCH framework, which provides children with scaffolding to reduce barriers associated with the characteristics of autism.
Assessment is ongoing throughout the relevant cross-curricular themes to inform teachers with their lesson planning, activities and personalised learning. The majority of pupils are working below age-related expectations. Therefore, we use Connecting steps: B Squared as our assessment system for core areas of the National Curriculum. This demonstrates pupil progression and challenge over teaching and learning sequences in an informed way, recognising the smaller steps of progress that some learners may make.
Across the Academy, we identify three main personalised learning pathways to broadly describe pre-formal, semi-formal and formal stage learners' developmental and cognitive stages and profiles within the autism continuum. The curriculum is shaped to take account of the characteristics and needs of our pupils and the smaller steps of some within their learning journey. Fundamental to any personalised learning pathway, is the Academy's response to provision and outcomes identified via Education, Health and Care Plans (EHCP) which are fully implemented in any one of the pathways being pursued.
Our children will be given a variety of experiences both in and out of the classroom, where appropriate, to create memorable learning experiences, to apply their knowledge to wider concepts and to further support and develop their understanding and language acquisition.
Across our primary and secondary phases, pupils are taught in small classes organised within Key Stages: EYFS/KS1 (pre-formal stage learners), KS2 & KS3 (semi-formal into formal learners) and KS4 (formal learners). As many pupils join the Academy in upper KS2 and secondary phase, often with complex needs, our transition base provision prioritises building secure relationships for pupils social and emotional needs.
Impact of our Curriculum
At Medeshamstede Academy, the impact of our curriculum is shown in several ways. In core subjects, impact is shown through the termly progress capture and outcomes using our Connecting Steps: B Squared assessment system. In addition, pupil voice and the quality of work in pupils' books and Records of Achievement demonstrate the deeper impact on pupil knowledge and remembering more.
B-Squared progress measures for core curriculum subjects, are captured within individual pupil profiles to show that all pupils are making at least expected progress of a complete connecting step over a year, although this may be less for pupils with greater complexity of needs.
In the wider curriculum, pupil voice shows that pupils are confident and able to talk about what they have learnt using subject specific and the critical vocabulary of our 'hidden' curriculum. Pupil voice also demonstrates that pupils enjoy and are able to reflect on their learning over time.
Annual Review of the Education, Health and Care Plan demonstrate that through personalised learner pathways, all pupils are able to develop communication and interaction skills, healthy relationships and self-regulation as life skills that support their participation and contribution to the Academy and wider community. Pupils achieve the long-term outcomes of their individual EHC Plan. Therefore, all pupils are prepared well for their next stage/steps through the development of essential skills which recognise and foster individual aspirations, achievement and wellbeing to secure good outcomes for all.
Pupils work demonstrates that the curriculum is taught appropriate to stage rather than age, and any gaps in learning are addressed. Work and pupil pathways across the curriculum prepares pupils as formal, independent learners by Key Stage 4 and demonstrates that pupils are acquiring knowledge, skills and vocabulary in an appropriate sequence so that they know more and remember more.
Getting the curriculum right can take away the necessity for some interventions, as they are embedded throughout our quality-first curriculum to fully meet the needs of all learners.
Pupils in Key Stage 4 achieve vocational and/or GCSE qualifications, gain independence, life skills and are well-prepared for their next steps including further education, employment and adult life.
Throughout the curriculum, pupils learn and apply the Universal Skills Builder essential skills of speaking, listening, problem-solving, creativity, staying positive, aiming high, teamwork and leadership which will support them to enter employment, apprenticeships and the world of work.